Applications & Services
Best Ways to Restoration
As a full restoration company, we have many services available to suit your unique needs. Our coating applications meet the high demands of corrosive environments and climate extremes, as well as being EPA/LEEDs compliant. We'll work with you to find the best way to restore your project and make sure it's handled with care from start to finish.  
Fact: Unlike liquid paints and epoxies, powder coatings are more durable and chemically resistant yet contain no solvents; therefore do not emit pollution known as VOCs (volatile organic compounds).  
 List of Services
Sandblasting
Metal Coating & Restoration
Rust & Corrosion Prevention
One & Two-Coat Systems
Ceramic Coating
Thermal Forming
Etched Glass/Wood/Stone
How to choose the right coating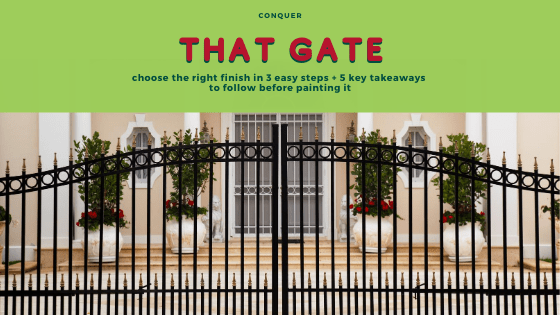 There are lots of variables when considering finishes & applications on metal surfaces. Beyond styling, you should consider location, sun exposure, qualities of the metal substrate as well as the nature or performance of the powder itself.
If you're a project manager, homeowner, designer, or contractor we want you to conquer that gate!  Follow these steps the next time you're planning a new fabricated metal project that needs painting.
5-Stage Restoration
All restoration projects will go through this process as part of our 5 step process.
Stripping
Blasting
Metal Prep
Powder Coating
Inspection and Packaging
Sandblasting vs. Abrasive blasting
The difference between sandblasting and abrasive blasting is the media we use to surface blast. Although sandblasting is generally the broad term the specific type of blasting we do is abrasive blasting. This service is mostly offered to our powder coating clients as part of the 5-stage restoration process. The price is generally included in our rim/wheel refurbishing service. Otherwise, we charge by minute/hour depending on the size of the project.
We are not a mobile service. If you have a blasting only job please inquire directly at 808-667-9690
 Meeting AAMA Compliance with Two Coat Systems
Just like liquid paints, the industry offers primers and dry coatings to help custom coaters meet standards and inhibit metal decay for longer. These two-coat systems can be applied to metals like steel and aluminum, typically used in building and construction.
To be completely AAMA compliant colors must have 2603(indoor), 2604 or 2605 rating.
For more information on colors visit, the Links | Resource page. Although not certified, Maui Powder Works can apply most AAMA specified and ASA colors currently available in the finish coating industry.
Mid-level coatings like 2604 rated colors are ideal for gates, railings, and balconies because of durability against daily use like scratching and abrasion. they have good color retention from sunlight exposure lasting at least 5yrs.  Powder compliant to meet industry standards is mostly polyester resin-based.  More on AAMA Specs here.
Metal Prep Solutions & Rinses
Depending on which type of metal were working on there are many types of metal wash solutions available to help prepare surfaces for powder coating and remove salt and excess material after stripping, sanding or sandblasting.
Out-gas Primers & Surface Builders
Primers are base coats added before the color coat and make for the perfect protection system for Hawaii's harsh climate and extra long-lasting durability.  Out-gas primers are also handy when restoring old metal, tight welds or oil penetrated surfaces.  They can be used on composite metals as well to help build up the surfaces of extremely pocked or uneven surface metal. 
Ceramic Coating Services
Ceramic coating is a spray coating for heat resistance and durability for engines, motorcycles or customs. Ceramic coating is done through a dry process using CeraKote Coatings.  These coatings are primarily for pipes, headers, and exhausts. We do not do firearms at this time. 
Thermal Forming & Etch Blasting
Available upon request, thermal forming is a process by which flat sheets of acrylic can be manipulated to form an ideal shape to fit lighting and custom build projects. Our sandblasting facility can etch your next glass, stone, or wood project including tables, signage, and monuments. Graphics and set up fees may apply.
KNOW US BETTER THROUGH OUR CLIENTS
Serving customers with Aloha. Come see what they already know and why they come back project after project.